Track One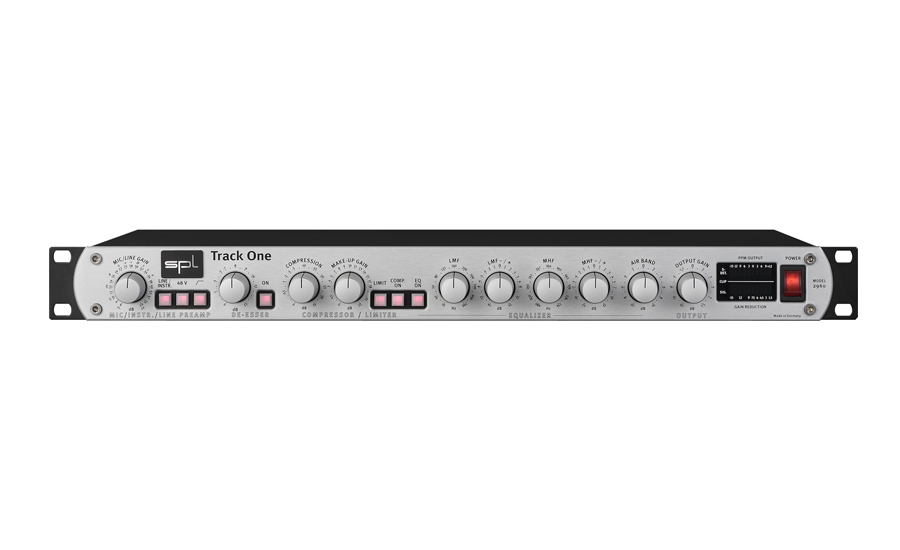 Model 2960 ChannelStrip
The new model 2960 brought a facelift to one of our best-selling products. Now the new SPL design represents the common origin of our channel strips Frontliner, Channel One and Track One.
The Track One is a complete mono channel strip with a very attractive price/performance ratio. It is a perfect tool for the fast and safe recording of voices and instruments and especially popular in the German broadcasting industry.
The Track One meets highest demands in sound quality and reliability and covers an unlimited application range from studio over live to post production applications.
Features:
Preamp stages optimized for all microphone types and instruments
SPL's De-Esser
Compressor/limiter stage
3-band EQ stage
Output stage with metering
Balanced XLR and 1/4 inch TRS connectors
Options: A/D converter and Lundahl input transformer
For more information please click here.