Frontliner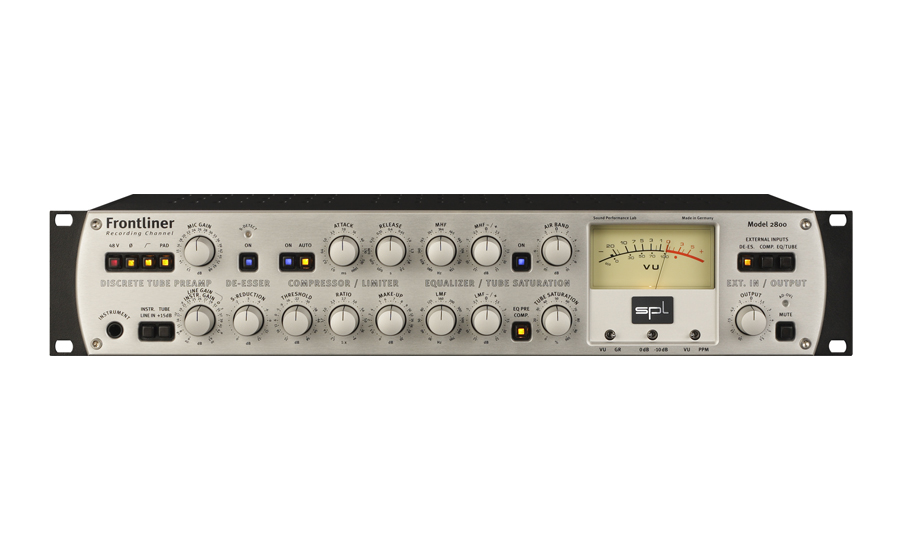 Model 2800 ChannelStrip
With the finest ingredients from SPL, the new flagship of SPL's channel strips establishes the basis for world-class recordings – and each of its particular processing stages can be inserted into studio environments or DAWs like analog
plug-ins!
Channel Strip:
Three separate, individually optimized inputs for microphones, line signals and instruments.
High-grade operational amplifiers from Burr-Brown at critical positions.
The SPL De-Esser applies the method of phase cancellation for reducing sibilants. This innovative approach works much more neutral than traditional compression methods – a unique method for unobtrusive results and extremely fast operation.
The compressor is operated by SPL's double VCA drive circuitry. A differential stage eliminates side effects and the half load per VCA dramatically reduces THD.
Selected condensers for the EQ filters with pleasant sound characteristics. Especially with vocals, amplified frequencies are not sounding too bright, and on the other hand reductions can tame harsh sounds without sounding dull.
Options:
For more information please click here.